• Hyaluronic Acid benefits • Serums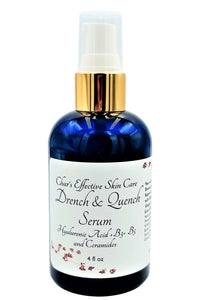 Hyaluronic Acid=Hydration. (We'll call it HA for the rest of this blog)  What is it and what can it do for our skin?
Until recently many people haven't heard of this wonderful ingredient.  One mainstream drugstore brand is actually promoting it now with a careful pronunciation of it!  It's a bit of a tongue twister (per Webster's Dictionary: hī(-ə)l-yu̇-ˈrä-nik). Finally--  It's becoming a better known ingredient--as it should be!  There are so many reasons we should like it in our skincare products. For purposes of this blog, we are not referring to filler injections.  We're just talking about HA contained in skin products which are applied onto the skin.